Photo Gallery
Click Here to return to the Old Photographs Gallery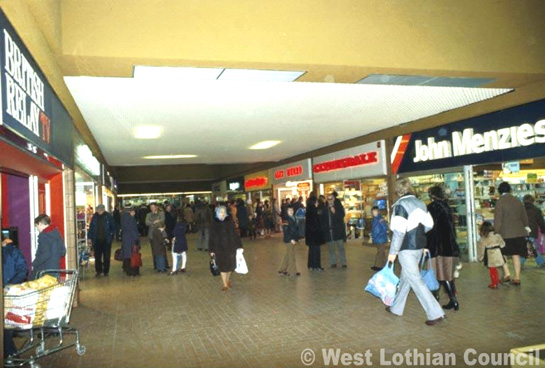 This photograph shows the inside of the Almondvale Regional Centre, shortly after it opened. Stores that can be seen include John Menzies and British Relay TV - who rented out televisions and was later asked to cable all of Livingston...but the cabling trial stopped in the late 1970's due to high cost and poor quality.
Photograph taken circa 1977
Copyright © West Lothian Council
Anyone wishing to use this photograph should contact:
West Lothian Council Archives and Records Centre on 01506 773770 and
Quote Reference: "LDC Slide, collection 00993"