ASDA WAL*MART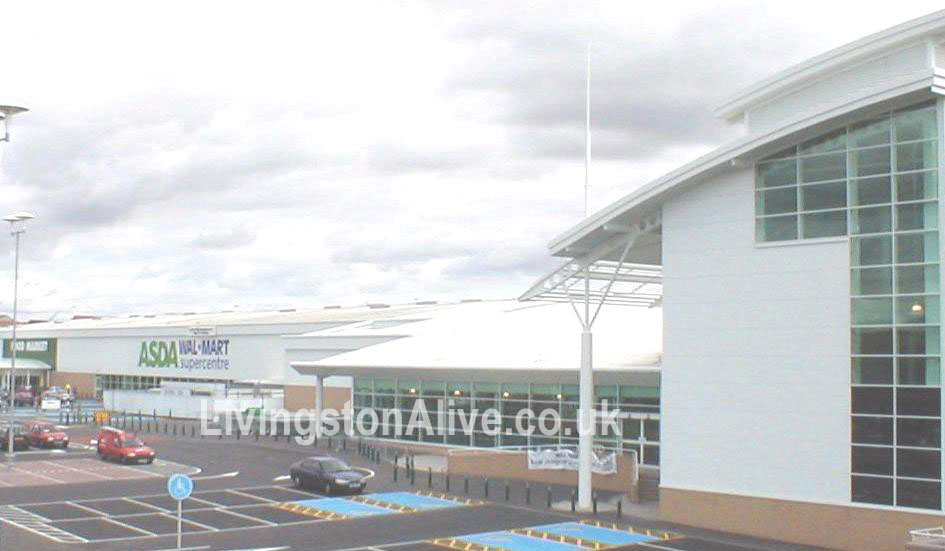 ASDA Wal*Mart, Livingston is Scotland's Biggest Supermarket.Open 24 hours a day, 7 days a week its a great place to go out shopping.
ASDA walmart opened in August 2002. the store sells everything from vegetables to Bikes to TV's to CD's
With a huge floor space, the ASDA Wal*Mart Supercentre is usually full of items to buy, full of happy shoppers & happy greeters. The store also boasts a Restaurant/cafe, Post Office, Deli, Bike Shed, Instant Pizzas made to your perfection & More! with "ASDA Price" and "Wal-Mart Size" the Supercentre, Scotland's First, is a big hit with local people and through-passers alike.
What's Better is, the ASDA Wal*Mart Supercentre is part of the Almondvale Shopping centre, so you can come to the Almondvale, McArthur Glen, or Cinema & the ASDA is only a few meters down the road.
If you require further information, please Contact Us